English speaking educational programs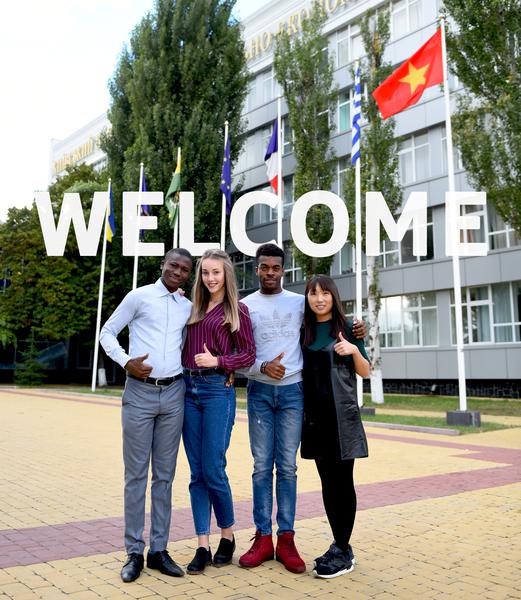 Kyiv National University of Trade and Economics announces admission to English speaking master programs for Ukrainian and foreign citizens in "Management of Foreign Economic Activity", "International Economy", "Tourism, Resort, and Recreation Management", "Financial Management", "International Tourism Business" and "Trade Management", ''Hotel and Restaurant Management'', ''International Hotel Business'', "Financial Intermediation", Customs Affairs and announces admission to English speaking bachelor programs in "International Economy", "Management of Foreign Economic Activity", "International Tourism".
The Admission Committee makes the selection of applicants according to the results of general competition regardless of the sources of financing and nationality of applicants.
The applicants indicate their intention to undertake English speaking Program in application form, which is submitted to one of the mentioned programs. Applicants can submit English language certificates according to European standard levels B1, B2 to the Admission Committee. Teaching in educational programs is provided in English by highly qualified professors of KNUTE and leading scientists of European higher educational institutions. Within 1,5-year course Masters students undergo internship, usually in the representative offices of international companies in Ukraine and in joint ventures with foreign capital, constantly communicate with representatives of embassies, international organizations and foreign guests of KNUTE. Students have an opportunity to study abroad simultaneously within the framework of bilateral agreements of KNUTE with the Western European partners universities. After successful completion of the program, students receive a diploma supplement of European standard, confirming English speaking study for the degree and fulfilment of final qualifying paper in English.
---
Coordinators of the programs:
Nataliia Bieliaieva - lead specialist
tel.: (+380-44) 531-31-60
e-mail: n.bieliaieva@knute.edu.ua
Kravtsov Sergiy - lead specialist of International Relations Department
(+380-44) 531-31-60
s.kravtsov@knute.edu.ua
Danchik Tamara - Chief-Deputy of International Relations Department
(+380-44) 531-47-14
danchik@knteu.kiev.ua

3091
остання редакція 11.03.2021

433884