General Information
According to the Decree of the President of Ukraine, Anatoliy A. Mazaraki, rector of Kyiv National University of Trade and Economics, was awarded with the Order of Prince Yaroslav the Wise of the 4th class for outstanding personal contribution to the state building, social and economic, scientific and technical, cultural and educational development of Ukraine, significant work achievements and long diligent service.
The award was awarded to the Minister of Education and Science of Ukraine Liliia Hrynevych on December 27, 2018.
Congratulation to our rector on this high distinction!
---
The Order of Prince Yaroslav the Wise, awarded by the President of Ukraine, was instituted to be awarded for distinguished personal services to the state and people of the Ukrainian nation. It is granted in the fields of state building, strengthening the international authority of Ukraine, strengthening the scientific and economic potential of Ukraine, development of education, culture, art, healthcare, for humanitarian and public activity.
The motto of the Order of Prince Yaroslav the Wise is "Wisdom, honour, glory".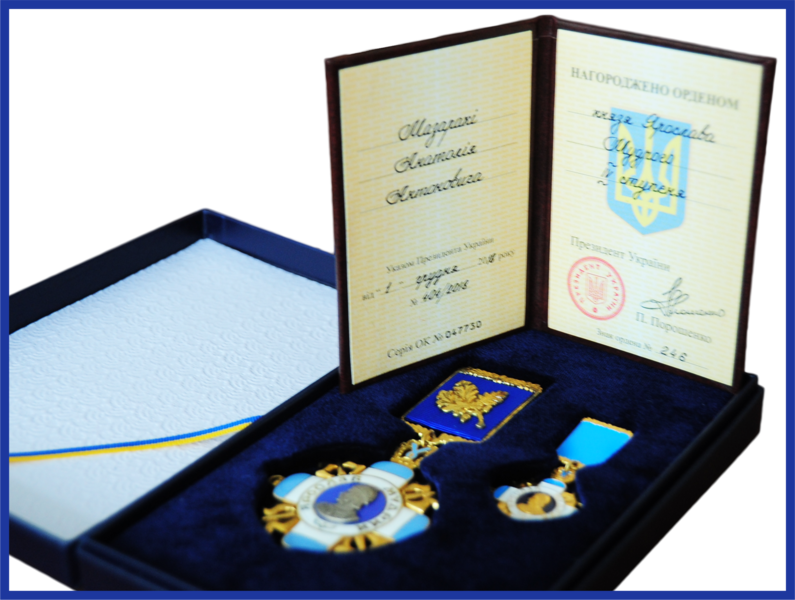 270
остання редакція 29.12.2018
Vega