General Information
The National Register of Records of Ukraine -2020 Book has been published recently. Kyiv National University of Trade and Economics is among all the country's record holders.

The phrase "It always seems impossible until it's done!" is the motto of the book. This is what happened at KNUTE, when 901 people dressed in professional chefs' clothes gathered at one location.

Experienced restaurant specialists and novice cooks exceeded the previous record twice!
---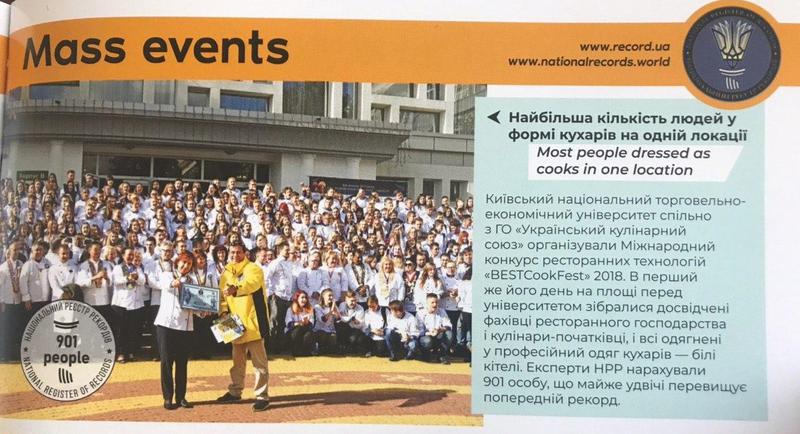 330
остання редакція 17.06.2020

42265