General Information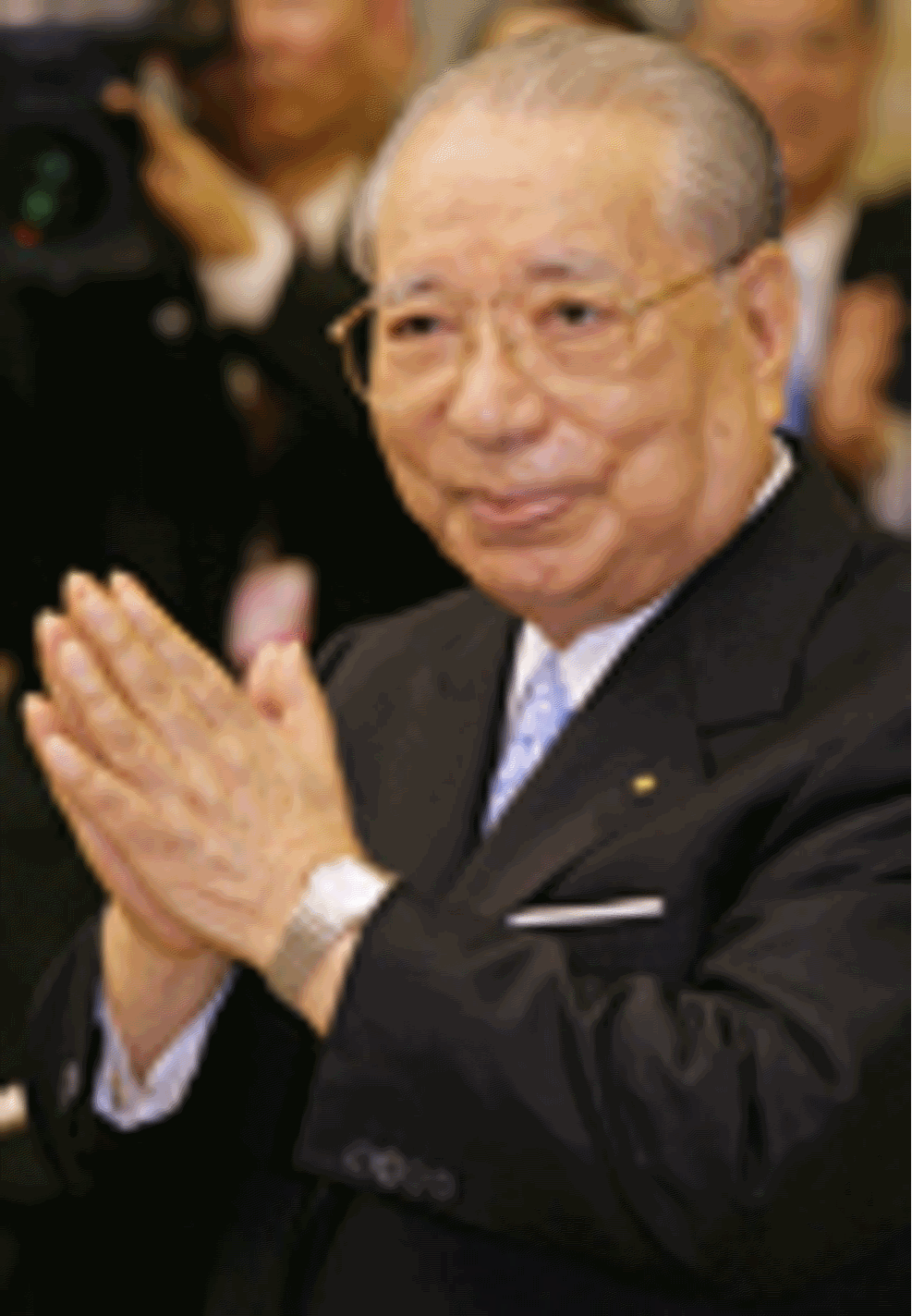 DAISAKU IKEDA
Japanese thinker, philosopher, writer, poet and educator
HONORARY DOCTOR OF KNUTE (2002)

Daisaku Ikeda was born in Tokyo, on January 2, 1928 in the family of algae merchant. His generation is the so-called "war children". Four of his elder brothers were sent to the front, one of them didn't return, and Ikeda Daisaku and other students worked on military production. Violent and fanatical nationalism of militarism of contemporary Japanese society, the horrors of night bombing aroused indignation of the young heart against the war, senseless tragedies and atrocities. Family poverty and ill health of Daisaku Ikeda just reinforced the spiritual confusion of the boy who looked for the answers to his questions in the books. Young Ikeda loved to read Whitman, Tolstoy, Goethe. He is familiar with the written works of Gogol. In the postwar time Daisaku Ikeda graduated from the Department of Political Science and Economics at Tai Sei Gakuyin (today - Tokyo Fuji University).

In 1947, at the age of 19 Daisaku Ikeda met Josei Tod - the second president of the Buddhist organization Soka Gakkai, who became his teacher and under whose guidance he studied philosophy, politics, literature, art, economics, law, chemistry and other sciences. This meeting led Ikeda Buddhist to Buddhist faith and to joining the Soka Gakkai. Buddhist philosophy, in Ikeda's opinion, is a peaceful teaching based on love and respect to the Man.

In 1960, Ikeda became the third president of Soka Gakkai. Since 1979 he is its honorary president. For 19 years of his running this organisation Buddhist movement was intensively globally developing. In 1975 Daisaku Ikeda founded the international Buddhist organization Sokka Gakkai International, SGI, and became the president of the peacekeeping secular society, whose members amount now to more than 10 million people, representatives of more than 190 countries and regions.

Daisaku Ikeda is the founder of several institutions that are designed to spread the ideas of humanism and mercy. Among them - the education system comprising kindergartens, elementary, secondary and high schools, universities, Education Foundation named after Makiguchi; in the field of culture - Concert Association "Min On", Museum of Fine Arts "Fuji" in Tokyo in the prefecture Sudzuoka; in the field of science - Research Institute of Oriental Philosophy, International Research Center on peace issues named after Josei Tod, Boston Research Center for the XXI Century and others.

Daisaku Ikeda is the author of many philosophical and literary works that reflect a wide range of his varied interests - this is poetry, scholarly works, works on policy issues and civilization. Noteworthy philosophical works are: "The revolution in the human soul" (in 12 volumes), "Life - a mystery, treasure" "My Buddha", and more than forty dialogues of Ikeda and the representatives of different religious traditions (Christianity, Islam, Judaism), as well as of the civilizations of East and West, and prominent thinkers of our time.

Daisaku Ikeda has more than 230 degrees and titles of honorary doctorate and honorary professor, that were awarded to him by universities all over the world.

Daisaku Ikeda enjoys photography.

Paying tribute to his merits for mankind Scientific Council of KNUTE assigned the title "Honorary Doctor of KNUTE" to Daisaku Ikeda in 2002.

In 2003 the delegation of the Kyiv National University of Trade and Economics, headed by the rector A. Mazaraki, visited the Soka Gakkai and handed solemnly to Daisaku Ikeda the Diploma of "Honorary Doctor of KNUTE", university certificate "Respect decent ", and also on behalf of the Ministry of Education and Science of Ukraine the award of "An honored worker of education in Ukraine".

602
остання редакція 02.06.2020

Nataliia