European Education Center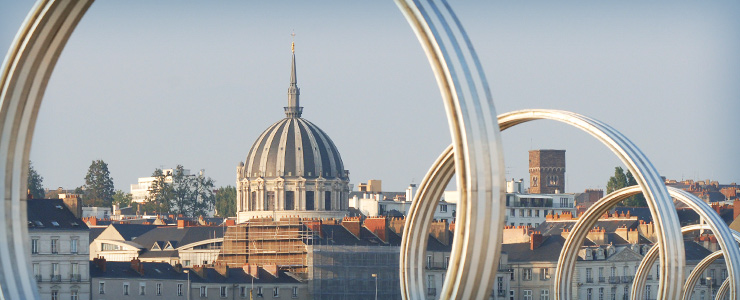 Audencia Business School
Audencia Business School is one of Europe's leading business schools, founded in 1900, is one of France's elite Grande École higher education institutions, world-renowned for management education and research. Audencia has earned all three major international academic accreditations for business schools (Equis, AACSB and AMBA) – a feat that less than one percent of business schools worldwide can match.

Audencia Business School is an internationally focused institution with students from over 50 countries and more than 120 international academic partners around the world. Over 60% of the classes taught in English.

Almost 20% of Nantes residents are young people from 16 to 25 years old who study in the city. The region is a popular tourist destination, drawing around two million visitors per year. Nantes is situated just two hours from Paris and less than a 30-minute drive from the Atlantic coast. It is also easy to get from Nantes to London, Brussels and Geneva.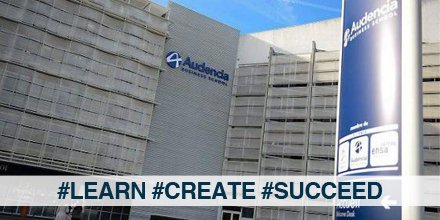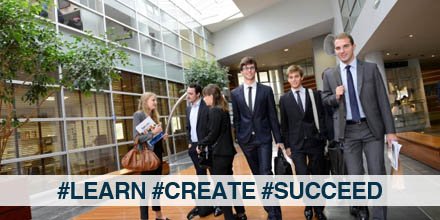 Program description for students of SUTE/KNUTE

Student Exchanges
Students of SUTE/KNUTE are being eligible to study on a reciprocal exchange basis for one semester at Audencia Business School. The number of exchange students cannot be more than 3-5 persons per year.
Programs open for SUTE/KNUTE exchange students at Audencia will be the International Master in Management and Communication and Media Studies.
Language: English.
Admission requirements:
Master program student in

SUTE/KNUTE

.
Minimum requirement English B2/C1, proved by a certificate (Toefl or IELTS).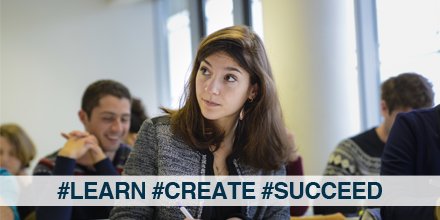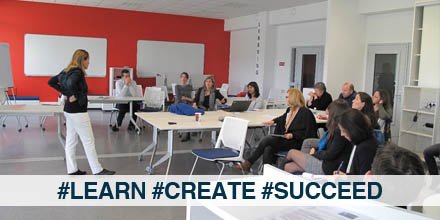 Double Degree Program
SUTE/KNUTE students will also have the opportunity of applying for the Audencia International Master in Management (IMM) program.
Admission requirements for IMM program:
8 academic semesters or a 4-year bachelor degree and admission at

SUTE/KNUTE

to a Master program.
Minimum English B2 (Toefl – 80 or IELTS 6.5 – 7)
Length of study at Audencia: 2 academic semesters + Management project/thesis and an optional 4 to 6-month internship.
Degree awarded: Master in International Management.
Projected study path for the KNUTE students:
September – December at Audencia as an exchange student.
January – June at Audencia for Semester 2 + management project to be defended in December.
Registration:
student exchange applications to Audencia must be presented 4 months before the beginning of studies;
final admission of students on a degree-seeking basis is conditional upon acceptance of the application file by the Program Directors;
the number of students admitted on a degree-seeking basis will be negotiated yearly.
Costs:
The exchange students will not be charged a tuition fee at the host institution.
Students selected on the IMM program will be charged a tuition fee for the second semester of studies at Audencia. The tuition fee will be the equivalent to half of the published rate.
Other obligatory fees for degree and non degree-seeking candidates (i.e. text books, student association fees, lap top computer, health insurance, etc.) must be paid for by each student in Audencia.
The cost of travel, room and board is the responsibility of each student and will be paid for from his/her own funds.
Additional information is presented in Fact Sheet in English.
Official web-site: http://www.escpeurope.eu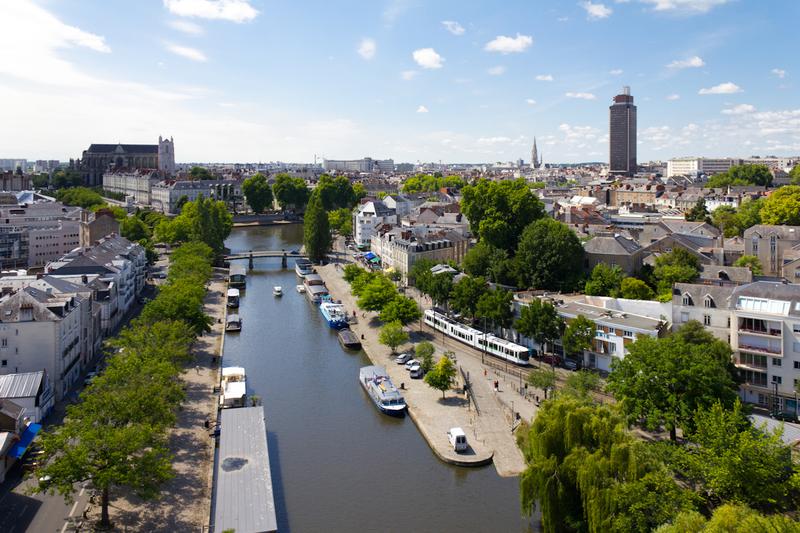 1046
остання редакція 07.09.2022

42886