European Education Center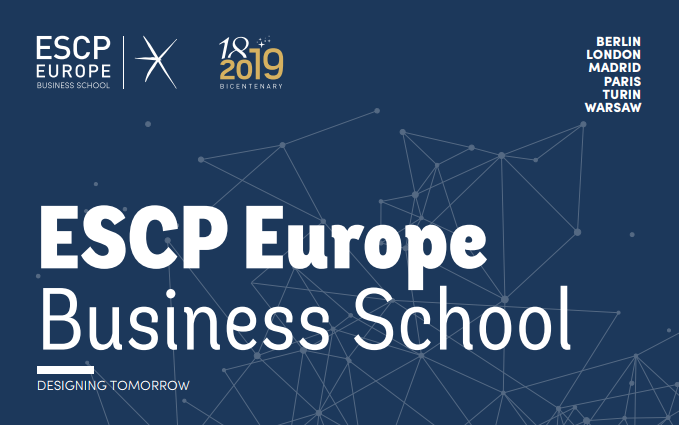 ESCP Europe
Founded in 1819, ESCP Europe is the world's oldest business school, with its five campuses in Paris, London, Berlin, Madrid, Torino and Warsaw.
In 2019 ESCP Europe ranked 5th among European business schools by the British newspaper, The Financial Times. In 2018 its Master in Management program was ranked 2nd in the world. Besides, Executive MBA program takes 14st place in a world rating in 2019.

ESCP Europe also offers PhD program and several Master programs in specific fields of management studies as marketing, finance and business. ESCP Europe programmes are triple-accredited by the international EQUIS, AACSB, EFMD MBA and EFMD EMBA .

Program description for students of SUTE/KNUTE
Program: Bachelor or Master programs.
Academic degree: National higher certificate.
Duration: 3 years – Bachelor program; 2 years - Master program.
Mode of study: full-time tuition.
Language: French or English.
Admission requirements for Bachelor program:
At least 2 years of study at SUTE/KNUTE.
Minimum requirement English or French B2, proved by a certificate.
Admission requirements for Master program:
At least 3 years of study at SUTE/KNUTE.
Minimum requirement English or French B2/C1, proved by a certificate.
Registration:
preliminary registration will be in autumn or in winter;
reselection of candidates is carried out on the basis of estimations which student got during studies in previous years, and also in accordance with linguistic preparation;
in spring will be competitive exams (all the candidates will be made aware of requirements);
university enrolment will take place in September.
Students can apply for grants, which are given by the government of receiving party, and also other organizations which render a financial help.
Additional information about ESCP Europe is presented in Institute Brochure . Information about Bachelor or Master programs is presented in documents ESCP Europe Bachelor and ESCP Europe Masters in English.
Official web-site: http://www.escpeurope.eu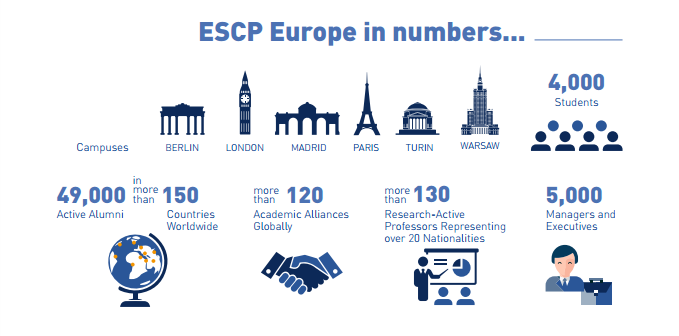 1775
остання редакція 07.09.2022

42886