European Education Center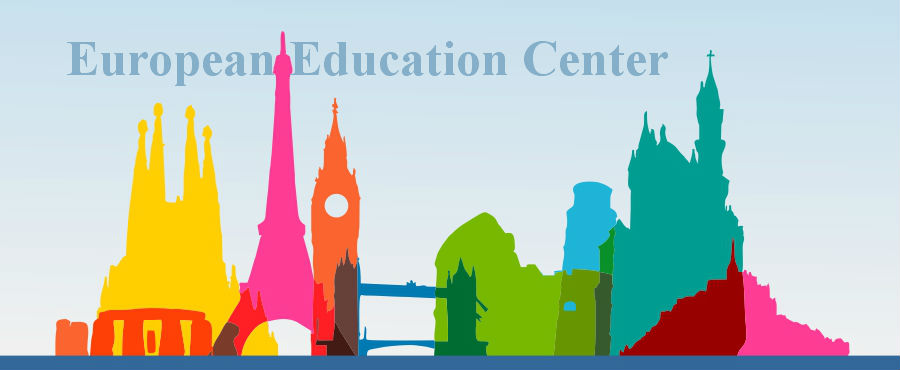 European Education Center was founded in September 2014 like educational and advisory department of Kyiv National University of Trade and Economics. Its activity is aimed at realization of principle of academic mobility and creation a possibility for students to get double degree.
The aim of the European Education Center is: preparation of students and alumni of KNUTE for matriculation to higher educational institutions of Europe – partners of KNUTE on educational degrees «Bachelor» and «Master» within the framework of the double degree programs.
Basic tasks of the European Education Center are:
Realization of language proficiency (English / French) of students, alumnus and also staff of KNUTE up to B1 / B2 levels (according to European Union standards). It is obligatory to enter universities of Europe.
Providing of informational and advisory services concerning studies in higher educational

institutions

of Europe – partners of KNUTE within the framework of the double degree programs. Also further documents support and registration procedure for students entering Europeans universities – partners.
European Education Center makes an opportunity for students and alumni of KNUTE to study in European higher educational establishments on equal rights with the citizens on countries-members of European Union, both French and English languages, after the wide spectrum of field of studies and specialties. Also students can get the European Bachelor degree just in 1 year and Master degree in 2 years.
European Education Center is a predecessor of Franco-Ukrainian Institute of Management which effectively functioned more that 13 years. European Education Center realizes the functions and aims on the basis of agreements with a few, primarily French, universities among which: the University of Clermont Auvergne (Clermont-Ferrand); ESCP Europe (Paris); Audencia Business School (Nantes); Grenoble Alpes University (Grenoble); Paris Est Créteil University (Paris).
Commitment to French universities caused by many variables, primarily it is more attractive financial terms of studies to compare with other universities and business schools of Western Europe. Tuition fees in French public universities are 400-600 Euros per annum. Also in recent years is increasing opportunity to study in English.
European Education Center also cooperates with University of Central Lancashire (Preston, The UK), The University of Applied Sciences Würzburg-Schweinfurt (Würzburg,Germany), University of Bamberg (Bamberg, Germany), and other universities of Western and Central Europe.

2993
остання редакція 12.06.2020

42886