Commodity Science and Customs Affairs
DEPARTMENT OF COMMODITY SCIENCE AND CUSTOMS AFFAIRS
The staff of the Department of Commodity and Customs as a division of the university implements a long-term strategy of innovative development, which is based on the principles and methods of systematic process management and aims to ensure a high level of quality training.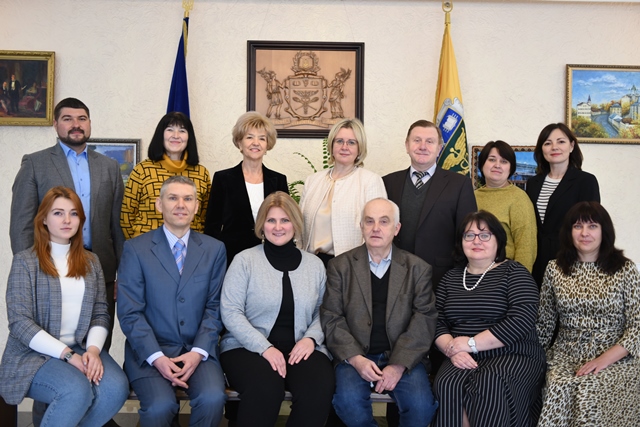 The Department of Commodity Science and Customs trains specialists in the specialty "Entrepreneurship, Trade and Exchange Activities" and is a graduate of the educational programs "Customs", "Commodity Science and Organization of Foreign Trade".
BACHELOR DEGREE PROGRAMMES
076 Entrepreneurship, Trade and Exchange Activity
MASTER DEGREE PROGRAMMES
076 Entrepreneurship, Trade and Exchange Activity
---
Educational program "CUSTOMS AFFAIRS"
PURPOSE OF THE EDUCATIONAL PROGRAM. Formation of general and professional competencies of specialists capable to solve complex specialized tasks and practical problems in entrepreneurship, trade and customs affairs.
EMPLOYMENT OPPORTUNITIES (POSITIONS):
Positions in government agencies, organizations and national companies with high salary
Inspector of customs service
Head / deputy head of customs clearance division
Customs clearance agent
Customs broker
Commodity science expert
Assistant of an enterprise manager / company / organization
Manager of foreign economic activity
Consultant on customs clearance of goods
EMPLOYERS - PARTNERS OF THE EDUCATIONAL PROGRAM: State Customs Service of Ukraine, Specialized Laboratory for Expert Examination and Research of the State Customs Service, Customs Broker Companies, Enterprises of Wholesale and Retail Trade, Logistics, Services, in particular: Epicenter-K LLC, Foxtrot Group of Companies, Silpo-Food LLC and others.
MAIN DISCIPLINES OF THE EDUCATIONAL PROGRAM: Customs Affairs; Electronic Customs; Customs Brokerage Services; Commodity Nomenclature of Foreign Economic Activity; Commodity Science; Organization of Trade; Marketing; Logistics; Entrepreneurship; Foreign Economic Activity of an Enterprise; Foreign Languages ​​and others
COMPETITIVE ADVANTAGES
Participation of leading practitioners in the educational process
Constant updating (modernization) of the educational content
State-of-the-art training facilities of European level (specialized laboratories, computer classes, SMART library, numerous co-working spaces)
Mastering information technology in professional activity
Opportunity to receive parallel education and the second specialty at SUTE and abroad
In-depth study of foreign languages
Rich sports, social and cultural life
KEY DIRECTIONS OF SCIENTIFIC RESEARCH
Development of New Paint Materials and Coatings (School of Prof. N.Merezhko).
Physical and Chemical Bases of Forming Structures and Properties of Leather, Fur and Footwear (School of Prof.O.Mokrousova).
Scientific Bases of Forming Properties of Paper, Cardboard and Products Made from Them (School of Prof. L.Koptiukh).
Cultural Values Expertise (School of Prof.V.Indutnyi).

4699
остання редакція 06.02.2023

437281